Resources
Relocation Mortgage Solutions
HASSLE-FREE HOME LOAN PROGRAM FOR YOU AND YOUR TRANSFEREES
Why do so many corporate relocation professionals trust PrimeLending, a PlainsCapital Company, to help their transferees make a move? We're a proven national mortgage lender with a 96% customer satisfaction rating* that's been delivering a simple, clear and timely mortgage experience for more than 30 years. We know that the smoother the loan process, the sooner an employee can settle into a new home and resume work. That's the win-win outcome we're all working towards.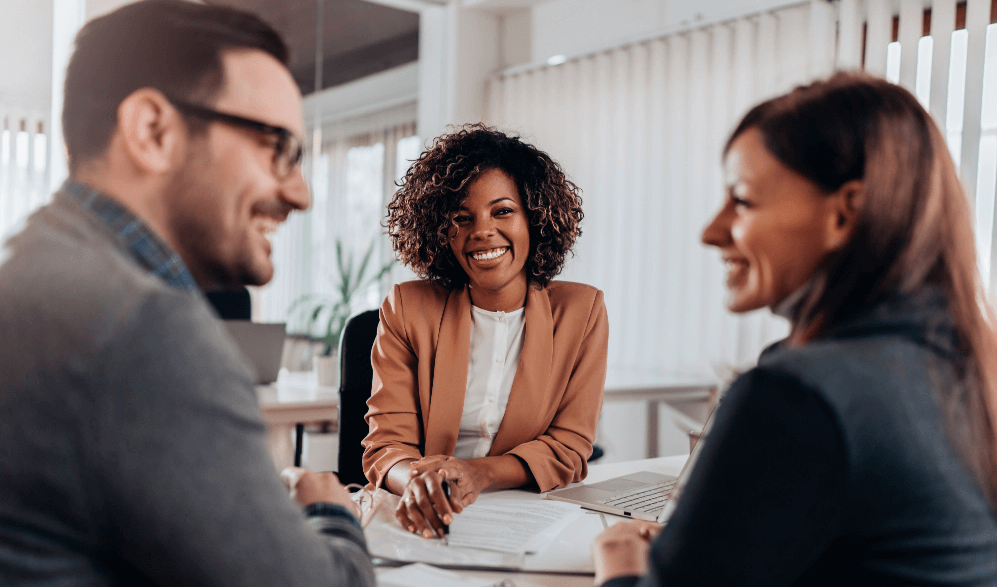 OUR CORPORATE RELOCATION PROGRAM INCLUDES:

CONSULTATIVE RELATIONSHIP
We work closely with corporate relocation managers, keeping you up-to-date on housing and mortgage trends. We'll keep the lines of communication open throughout the process and be accessible if the needs of your company or transferee change during the relocation.
SPECIALIZED SERVICE
Our dedicated team of relocation lending experts know that the stakes can be even higher when a new home is coupled with a professional move. That's why we start by building a personal relationship with the transferee. From understanding timing concerns to discussing financial goals, we'll give your employees the attention they deserve and help them find a solution that fits.
FLEXIBLE MORTGAGE OPTIONS
Chances are that your employees have a wide range of mortgage needs. Our variety of products and programs can fit virtually any relocation. In addition to traditional, FHA, VA, Jumbo or USDA loans, we offer specialized renovation and construction loans.
STRENGTH AND STABILITY
Backed by the financial strength of PlainsCapital Bank, a subsidiary of Hilltop Holdings, PrimeLending is licensed to originate loans in all 50 states and has the size and stability to support your employees' mortgage needs now and in the future. From our forward-thinking technology to our "high-touch" service model, we offer a premier customer experience every step of the way.
PROUDLY PARTNERING WITH