The Smart Start To Buying A Home


PrimeLending Approval AdvantEDGE1
PrimeLending Approval AdvantEDGE1
To get ahead in today's fast-paced housing market, you need to get approved before you find your dream home. Thanks to Approval AdvantEDGE from PrimeLending, a PlainsCapital Company, you can: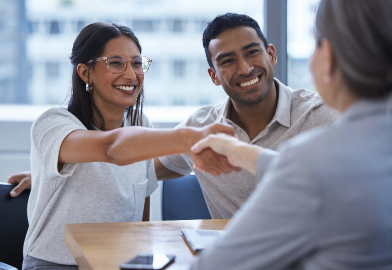 Verify how much home you can afford
Shop with the confidence that comes with an upfront approval
Be empowered to act quickly with the backing of a leading national lender
Make attractive offers that show sellers you're a serious buyer
Get an edge over the competition
What's Approval AdvantEDGE from PrimeLending?
The fast, secure way to access the power of a mortgage approval. To get started, simply apply online and a PrimeLending home loan expert will be in touch to finalize the process.
Why Primelending
Since 1986, PrimeLending has helped people turn their homeownership dreams into reality. We have streamlined the loan process to provide you with a best-in-class2 digital tool that makes applying for a mortgage quick and easy. With a 96% customer satisfaction rating3, PrimeLending is an industry-leader offering tailored solutions to help you find the right home loan for your specific needs.
Shop with more confidence, make an offer quicker, show sellers you're serious, plus get the competitive edge over other buyers. Give yourself an advantage with Approval AdvantEDGE from PrimeLending.
Connect With Us to Get Approved